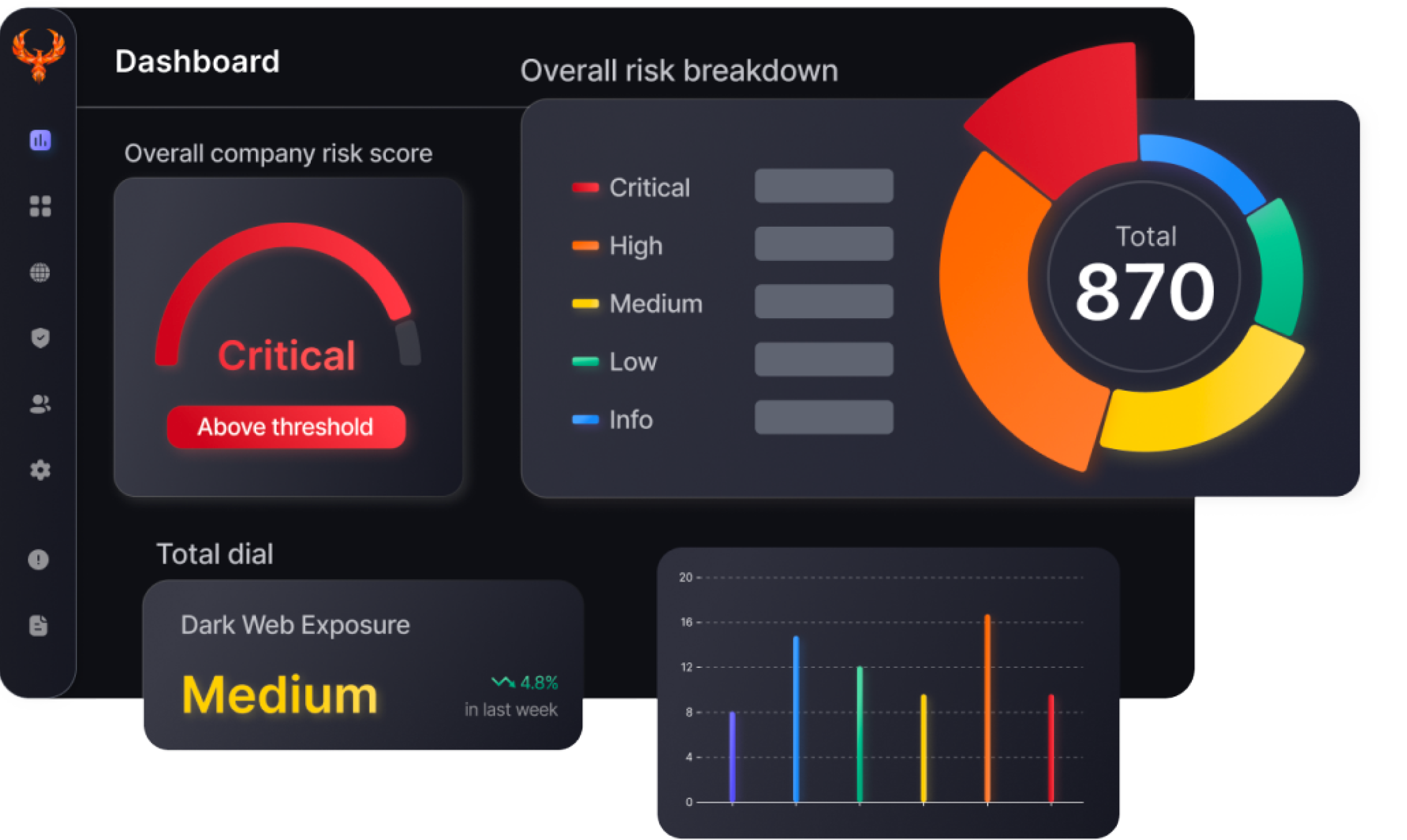 DASHBOARD & QUANTIFICATION
All the risk in one single place, all the quantification to enable you to display and prioritize based on quantifiable tools like what is the quantifiable cybersecurity risk and what application could damage the most.
RISK & ACTIONABILITY
With an overview and the ability to set target that get translated in a prioritized backlog both executive and developers are on the same page.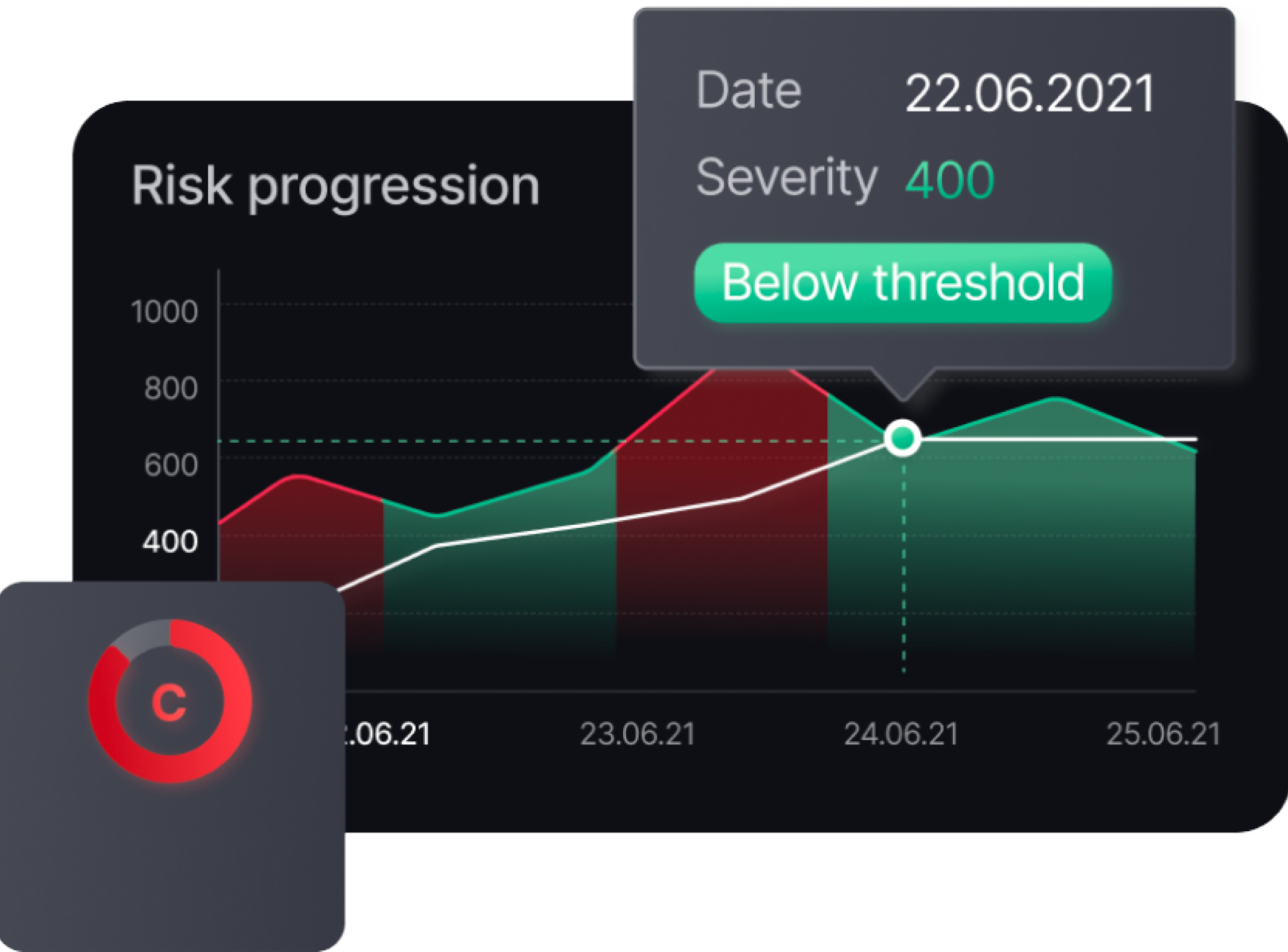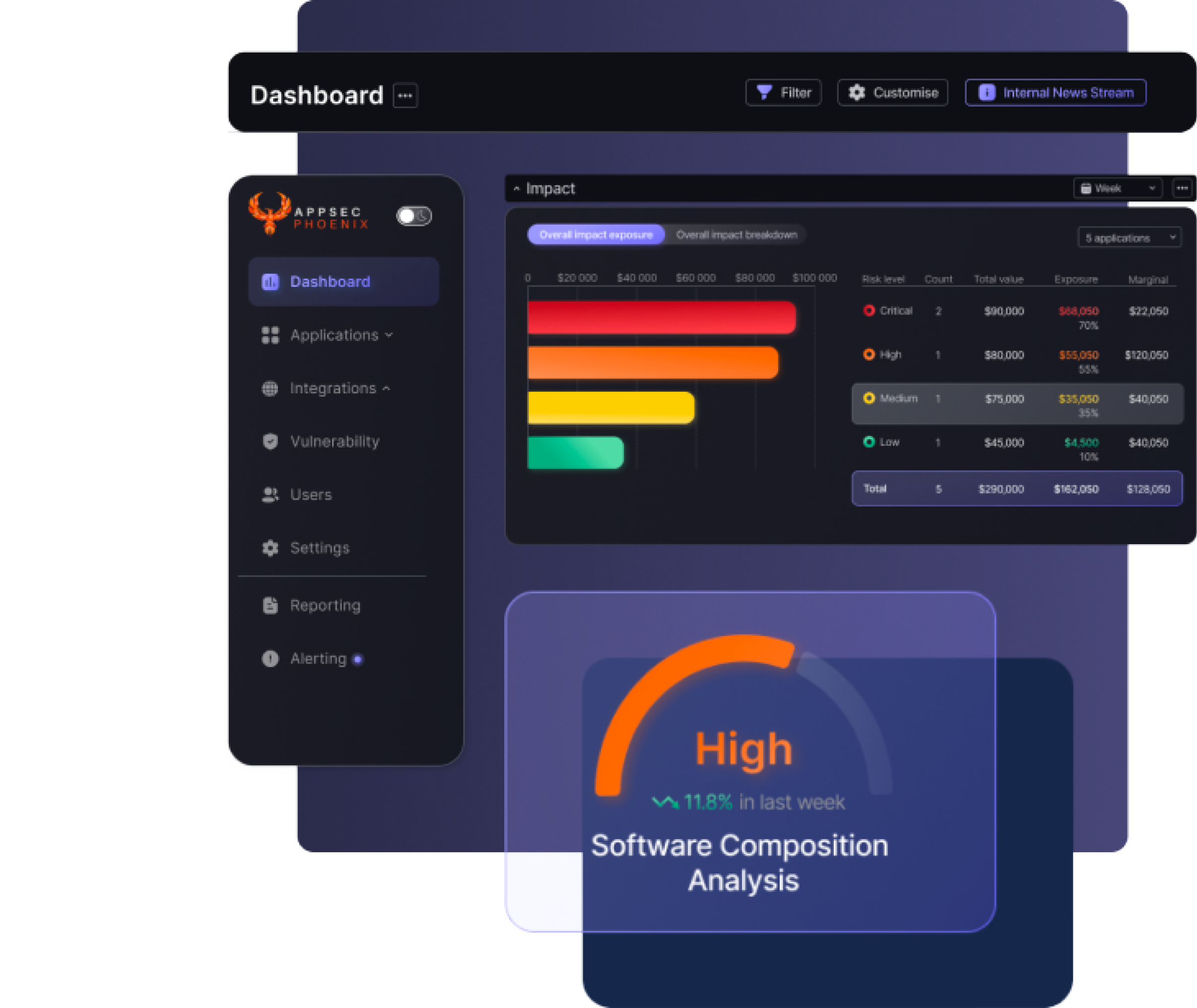 BUSINESS, INSIGHTS & THREAT INTELLIGENCE
Bring all your threat intelligence into a single location and prioritize the vulnerabilities with element like externally vs internally visible applications, business value for organization, visibility to attackers*, exploitability and many more risk factors that really enables you to focus on what matters most, keeping the business away from attackers.
*visibility to attackers, dark web, and other features are depending on the licence type.
ACTIONABLE INTEGRATION RISK AND INSIGHT BASED
Push directly to jira in the backlog of stories, bring the visibility of vulnerabilities to the executives and offer each single user the view they most need to make decisions. Set policies for organization tolerance on how long a vulnerability should be fixed within, Measure Mean time to resolution and check against other organization in the industry.