PLATFORM
AppSec Phoenix aggregates, deduplicate correlates and contextualize security vulnerabilities from the cloud, container, software and infrastructure. One platform to understand your cloud security risk posture and application security risk posture.
AGGREGATE
Focus on what matters most – aggregate vulnerabilities from multiple sources, focus on risk-based vulnerabilities, and prioritize vulnerabilities for applications that could hurt yourorganization the most. With Phoenix SMART prioritization, you can fix faster and focus on what's most important to your business.
PRIORITIZE
Prioritize vulnerabilities with the SMART Phoenix prioritization system which uses concepts like'which application is worth more' and 'where to focus first' to provide a business-minded approach to DevSecOps. Phoenix Intelligence helps you prioritize the FIX.
ACT
Enable your executives to set a risk-based target with the Phoenix risk threshold system. The risk gets translated into actions for developers delivered directly in their backlog. Let developers execute on the back of the Phoenix risk objective and receive the prioritized list of vulnerabilities to fix.
AUTOMATE
Automatically track assets across your estate, and create a dynamic asset and risk-based register. 
Track the asset and application / Team association
Track and automatically assign applications to runtime systems 
QUANTIFY
Know in real-time how much damage you could incur
AppSec Phoenix Automatically calculates and updates the amount of damage cybersecurity attacks can cause to your business.
Appsec Phoenix applies FAIR methodology leveraging real-time data.
LEVERAGE THREAT INTEL
We gather intelligence from multiple sources:
Industry data – what is your peer risk profile/posture
Probability of exploitation in real-time
3rd party breaches and risk profile
Time to fix data – from your competitors in the same industry
Dark web – get info about whether your application is vulnerable to dark web breaches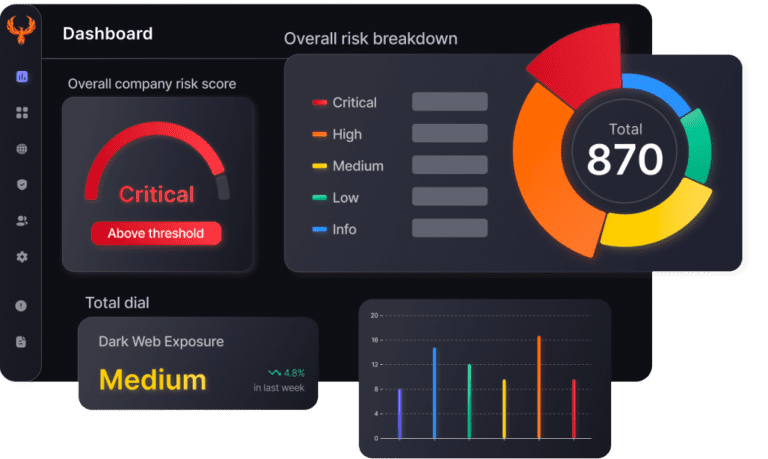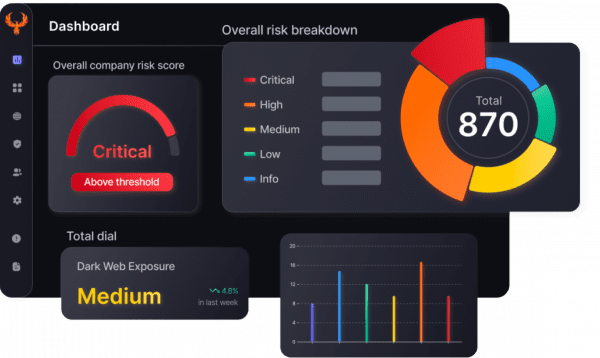 DASHBOARD & QUANTIFICATION
All the risk in one single place, all the quantification to enable you to display and prioritize based on quantifiable tools like what is the quantifiable cybersecurity risk and what application could damage the most.
RISK & ACTIONABILITY
With an overview and the ability to set target that get translated in a prioritized backlog both executive and developers are on the same page.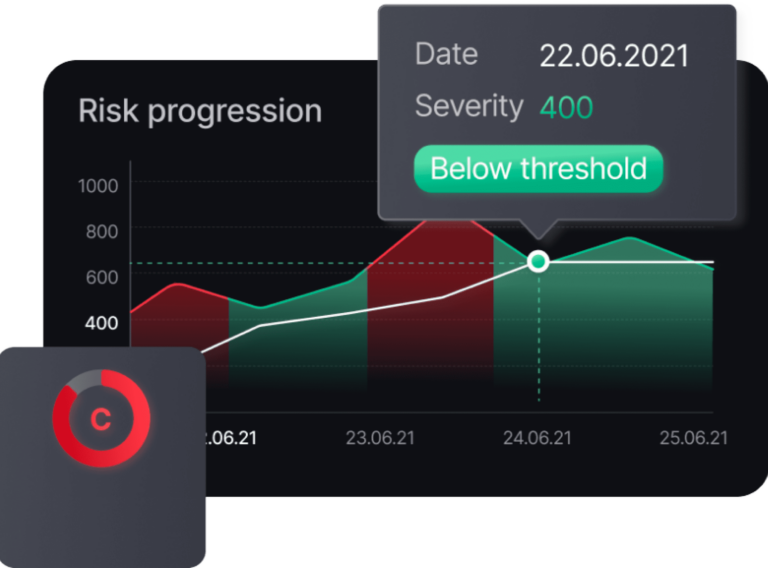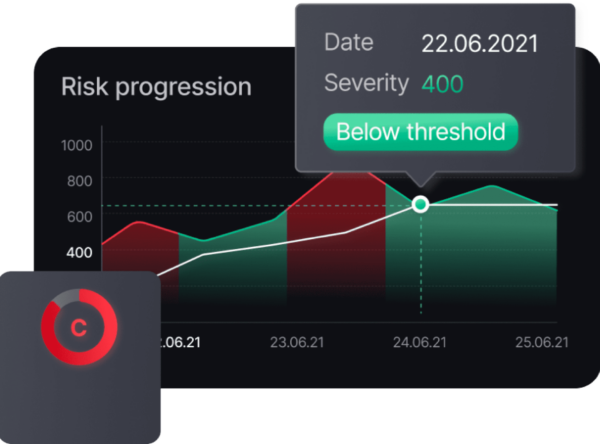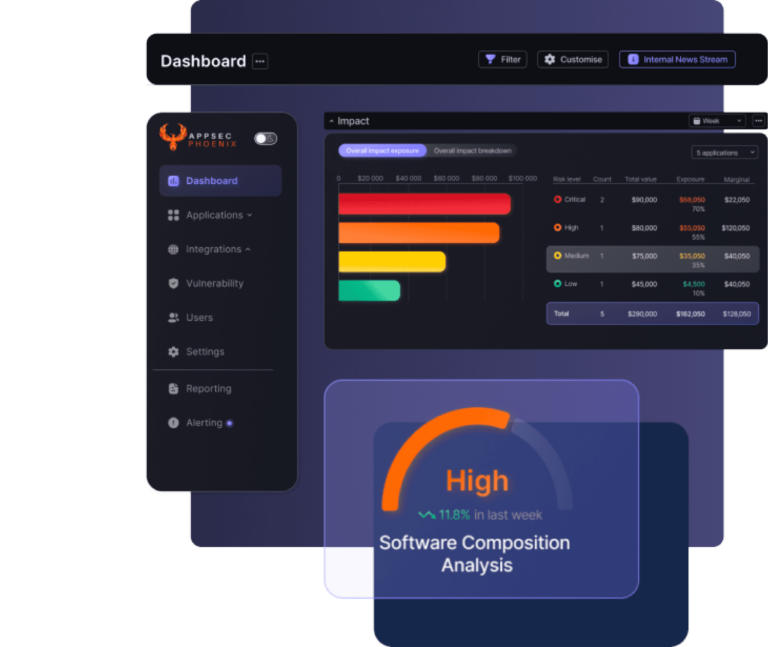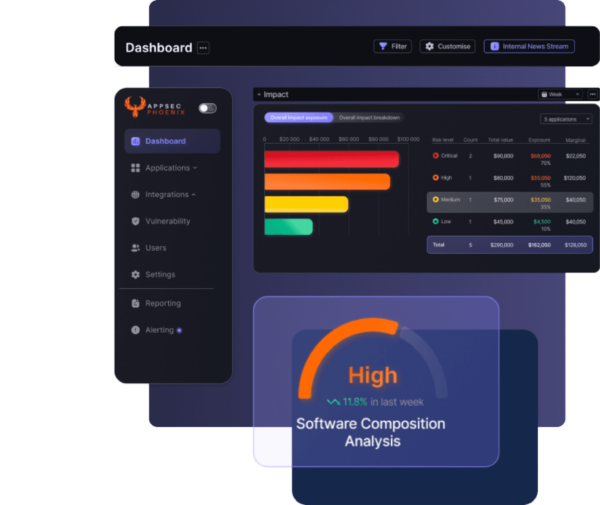 BUSINESS, INSIGHTS & THREAT INTELLIGENCE
Bring all your threat intelligence into a single location and prioritize the vulnerabilities with element like externally vs internally visible applications, business value for organization, visibility to attackers*, exploitability and many more risk factors that really enables you to focus on what matters most, keeping the business away from attackers.
*visibility to attackers, dark web, and other features are depending on the licence type.
ACTIONABLE INTEGRATION RISK AND INSIGHT BASED
Push directly to jira in the backlog of stories, bring the visibility of vulnerabilities to the executives and offer each single user the view they most need to make decisions. Set policies for organization tolerance on how long a vulnerability should be fixed within, Measure Mean time to resolution and check against other organization in the industry.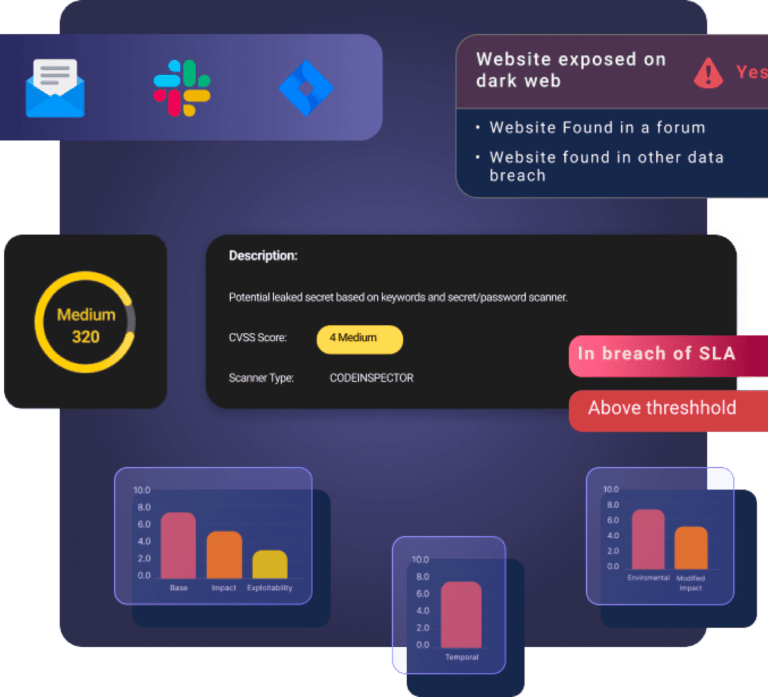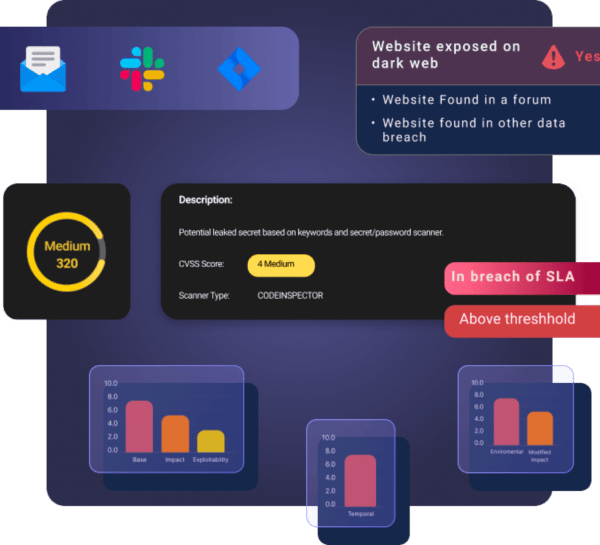 STANDARD / TECHNOLOGY ALIGNMENT