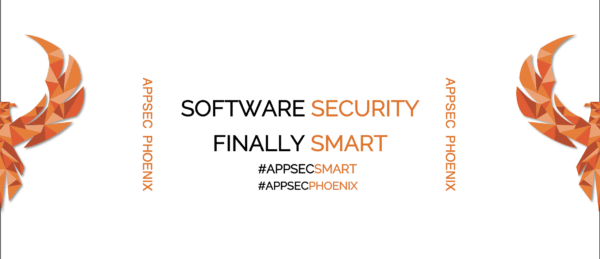 ---
---

AppSec Phoenix Smart Vulnerability Managment

Technology works best when it keeps people at the center. That's the simple premise behind AppSec Phoenix focus on vulnerability management and web application security services for small and mid-sized businesses. And according to its founder, that has never proven more important than during the last several months as companies were forced by COVID-19 to a Cloud environment without adequate prep time or needed inhouse expertise.
AppSec Phoenix was founded in 2020 by Francesco Cipollone, an award-winning cybersecurity expert with application security focus who has provided security programs to mega-brands around-the-globe. The company's Focus is on augmenting the human and focus on a risk based, people centric approach web security with his latest integration and strategic partnership with Invicti group: Netsparker and Acunetix. The program combines high-tech tools and guidance from an expert consultant to ensure continuous web assessment with access to business experts to help them take the problem to the development teams. Clients are offered competitively priced monthly or annual subscription options with on-demand access to Application security pros.
"The web vulnerabilities are Too many cybersecurity companies take advantage of smaller businesses by conducting costly assessments and creating a one-size-fits program. The programs are too often completely lacking in actionable steps and offer no guidance on how to prioritize and implement fixes. In other words, they have forgotten about the people behind the project," explained Cipollone. "People are our priority. We offer effective scalable solutions, give in-depth explanations to our recommendations, make adjustments as needed, and are there to support the client's team in executing the security measures."
On the tech side, AppSec Phoenix has partnered with industry leaders, Netsparker and Acunetix, to support verified web application security, and Acunetix to bring the web assessment to the wider SME market. On the consultant end, its team is comprised of world-class certified experts who specialize in Cloud security for web applications and are trained in building customer relationships. By coaching risk managers, application owners, developers and other stakeholders, NSC42 has helping clients reduce the vulnerability execution time from the industry standard of nine months to as little as two weeks. Enterprises using The Security Phoenix include the likes of Lenovo, Ford, NASA, Cisco, Starbucks and Verizon.
"High tech tools are essential but they are meaningless if clients do not know how to use them or adapt them to changing needs," he added. "We provide a risk based, execution based overview of what should be addressed and prioritized first. Developers and Security professionals save 20-30% time and countless frustration when they have all the data in one place and key insight to make decisions."
For more information about AppSec Phoenix visit http://www.appsecphoenix.com/platform